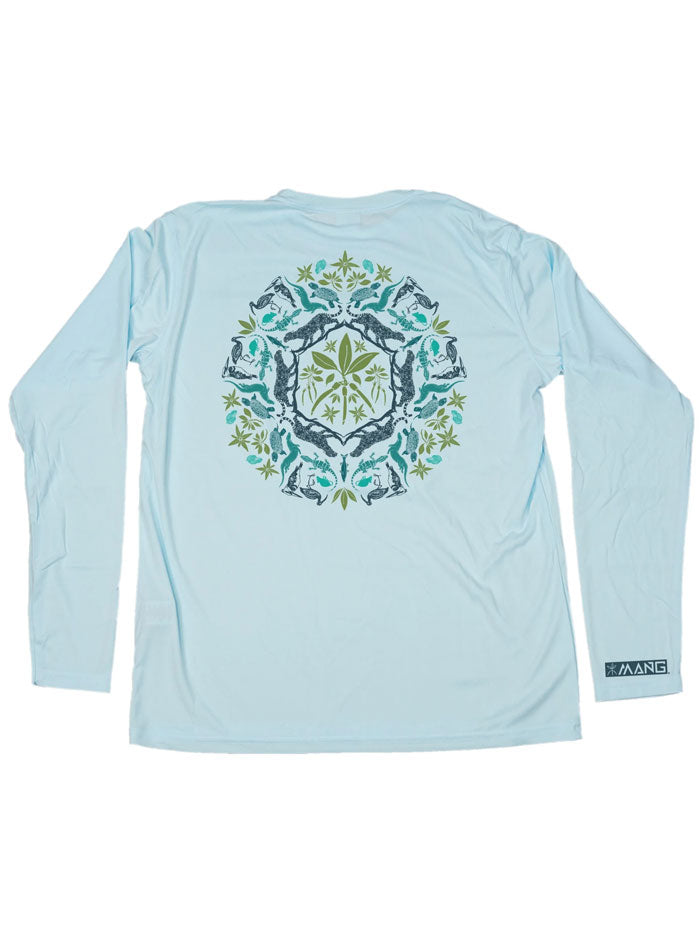 NEXT
PREV
Zoom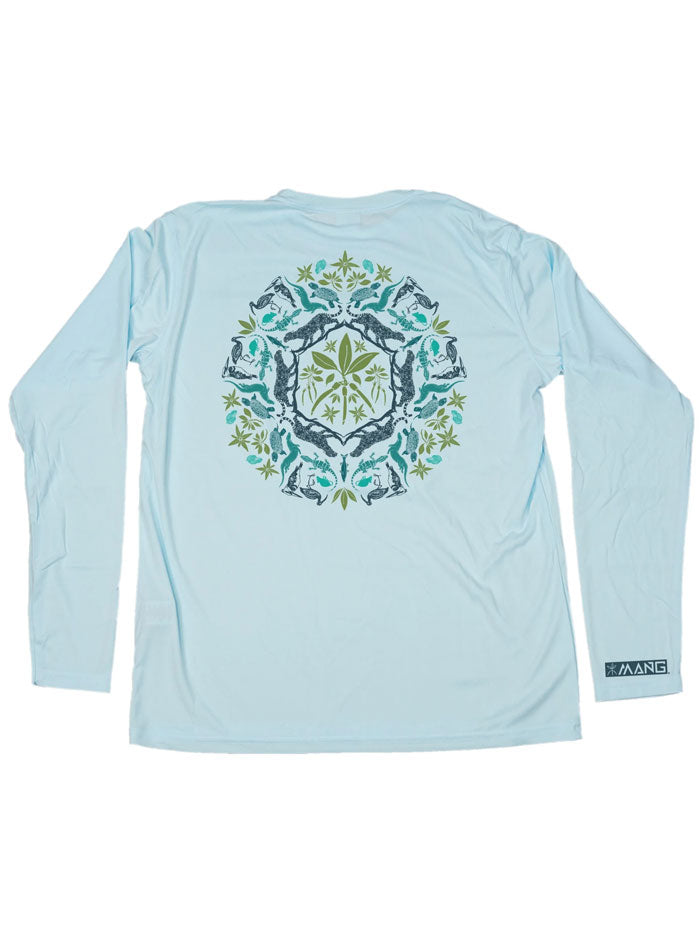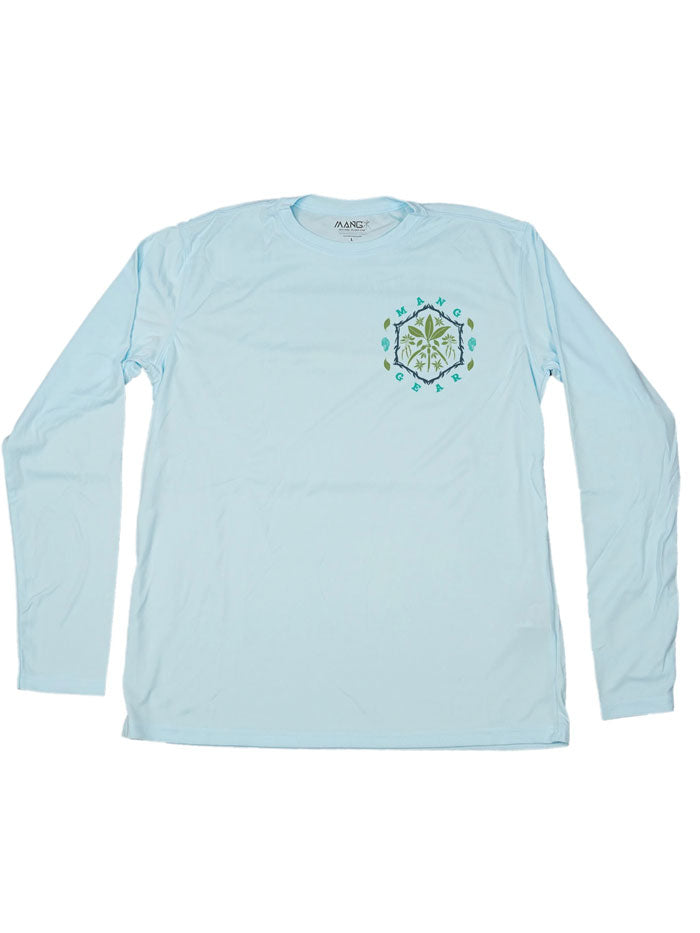 MANG MP1212LS Mens MANGdala Long Sleeve Performance Tee Blue
If you have trouble accessing materials on this web site or need further accommodation, please call (561)748-8801, Mondays through Fridays from 9am to 8pm Eastern Time excluding major holidays.
Please note that, although every efforts is made to photograph items accurately, there can be no guarantee every computer monitor will accurately depict the actual color of the merchandise.
JCWesternwear.com Pricing is Only Valid when Purchasing Online. Not Valid at our Retail Stores. Certain Products are Available Online Only. Please Call for IN-STORE Availability.
MANG MP1212LS Mens MANGdala Long Sleeve Performance Tee Blue
MANG MP1212LS Mens MANGdala Long Sleeve Performance Tee Blue -
This unique mandala design depicts how mangroves are a keystone, commensal species to coastal ecosystems across the world. In honor of the Brevard Zoo's world-class conservation team, the design incorporates native Florida species like jaguars, scrub jays, and the endangered Perdido Key beach mouse. Show your love for coastal ecosystems and the interconnectedness of life with this incredible design. 
Graphics on the left chest and back
Made from 100% Polyester

UV50 sun protection
Quick dry and moisture wicking
Long Sleeve
Color: Blue

MP1212LS
---
It all started at Vestor Marine Lab in Fort Myers, fishing a stand of red mangroves. Co-founder Kyle Rossin and buddy Chuck thought, How awesome would it be to make a mangrove camouflage that could fund planting mangroves to protect our coastal ecosystems?

One idea led to the next, and MANG's Buy One. Plant One.® initiative was born. Kyle went to his twin brother, Keith, who studied horticulture, and asked if he wanted to grow their own mangroves and plant whole forests across the state of Florida. Keith took to the challenge, propagating MANG®s first mangroves right on their own property and driving the passion behind our planting.
In 2015 MANG® launched its first products—a performance shirt and a single hat—funding our first local mangrove restoration project in North Palm Beach, Florida. As MANG® keeps growing, we're not only planting mangrove forests throughout Florida, we also began planting internationally in 2018 so we can make a positive change for countries and coastlines affected by deforestation and pollution across the globe.
MANG® is committed to not only the restoration of our ecosystems, but also the education of our future generations. Led by Kyle and Keith personally, MANG partners with school systems and surrounding communities to both educate the next generation of Mini MANGs and lead volunteer planting missions to see the effect of mangrove forests first hand. MANG's core values of restoration, education, and apparel are helping us propagate change thanks to amazing supporters like you.
Mangroves don't just improve our water quality and provide life for thousands of marine life species, they also stabilize our coast and trap carbon to keep our planet healthy.