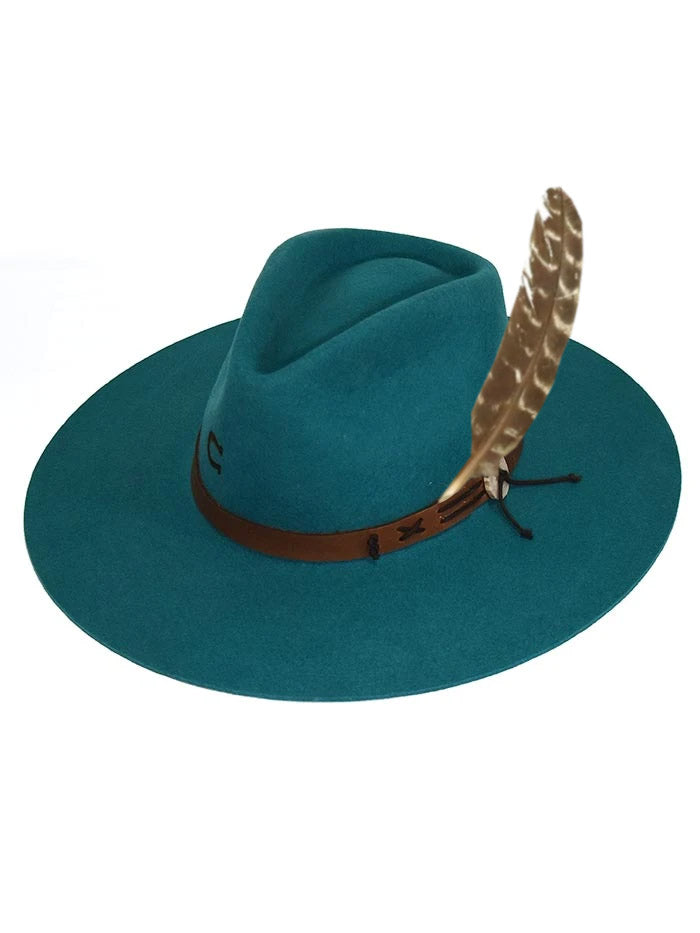 NEXT
PREV
Zoom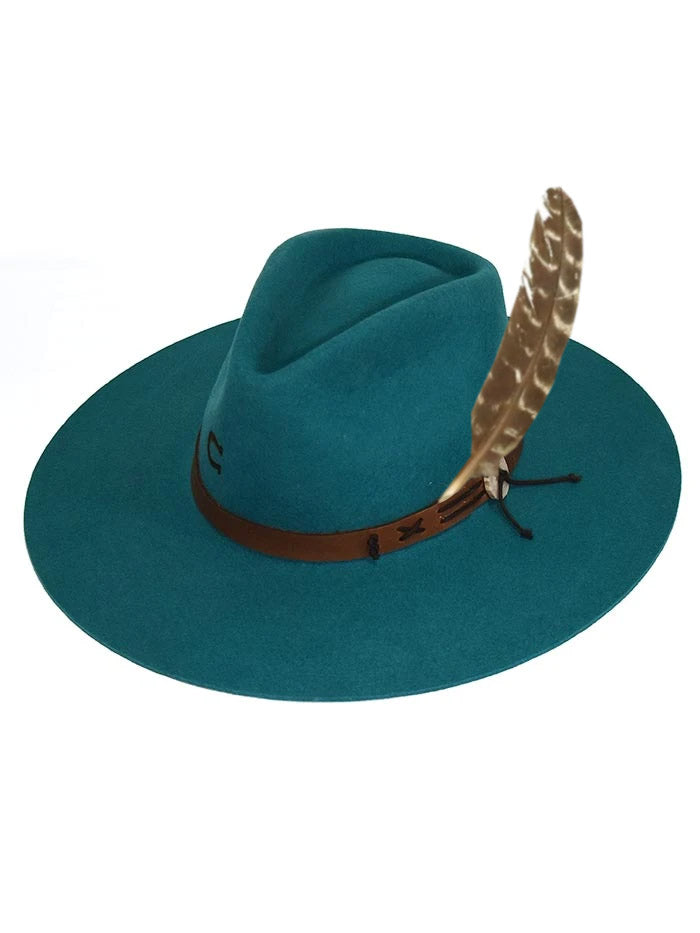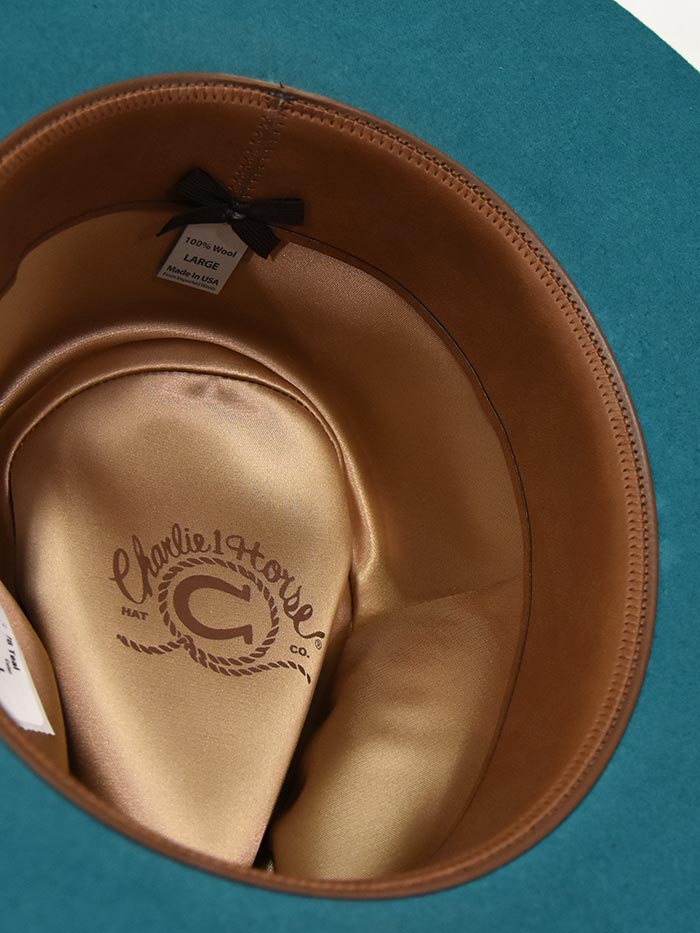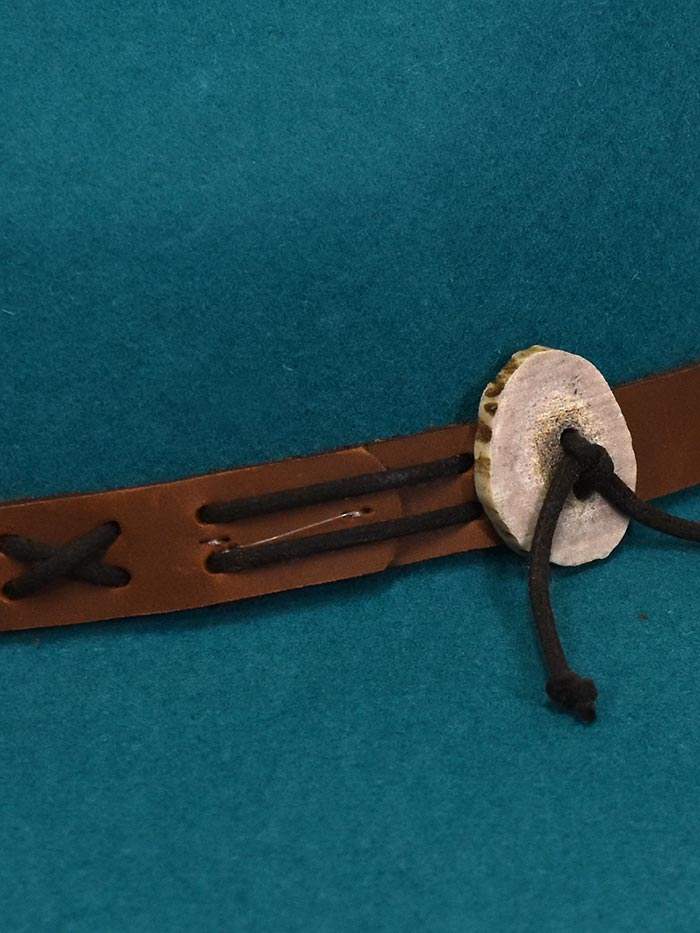 Charlie 1 Horse CWTEPE-493678 Womens Tee Pee Felt Hat Teal
If you have trouble accessing materials on this web site or need further accommodation, please call (561)748-8801, Mondays through Fridays from 9am to 8pm Eastern Time excluding major holidays.
Please note that, although every efforts is made to photograph items accurately, there can be no guarantee every computer monitor will accurately depict the actual color of the merchandise.
JCWesternwear.com Pricing is Only Valid when Purchasing Online. Not Valid at our Retail Stores. Certain Products are Available Online Only. Please Call for IN-STORE Availability.
Charlie 1 Horse CWTEPE-493678 Womens Tee Pee Felt Hat Teal
Charlie 1 Horse CWTEPE-493678 Womens Tee Pee Felt Hat Teal
100% Wool Felt Hat
Leather Hatband
Feather decor
3 1/2" Brim
Sizes: S-M-L
Color: Teal
Made in the U.S.A
Charlie 1 Horse Trademark Logo
Style # CWTEPE-4936 78
---
THE CHARLIE 1 HORSE HAT COMPANY makes western fashion hats. It reaches a wide variety of people by offering felt and straw styles of funky fedoras, fun crushable hats, old west hats and unique western styles. Walking the red carpet or runway? Stealing the stage in Nashville? Competing in sharp shooting? Need to shade your head with style at the beach? Just want to flaunt your individuality? In any case, Charlie 1 Horse has a style for you at a truly affordable price. Since 1978, Charlie 1 Horse has manufactured a variety of exceptional hand fashioned headwear.
CHARLIE 1 HORSE STYLES span from coast to coast. Kid Rock, Richard Petty, Eddie Montgomery, Gretchen Wilson, Tracy Lawrence and Hank Williams, Jr. are just a few who have donned styles with the unmistakable Charlie horseshoe firebrand on the front. Charlie 1 Horse Hats may also be found in the pages of Vogue, Playboy and Cowboys & Indians magazines as well as many TV shows.
CHARLIE 1 HORSE HATS allow its wearers to display their personality through headwear and express a very unique fashion forward style. This brand has a daring attitude that encompasses style and panache. These hats are not for the fainthearted. Whether you are core country or a rock and roll rebel, we've got you covered. Each style is carefully handmade with great pride in America.