NEXT
PREV
Zoom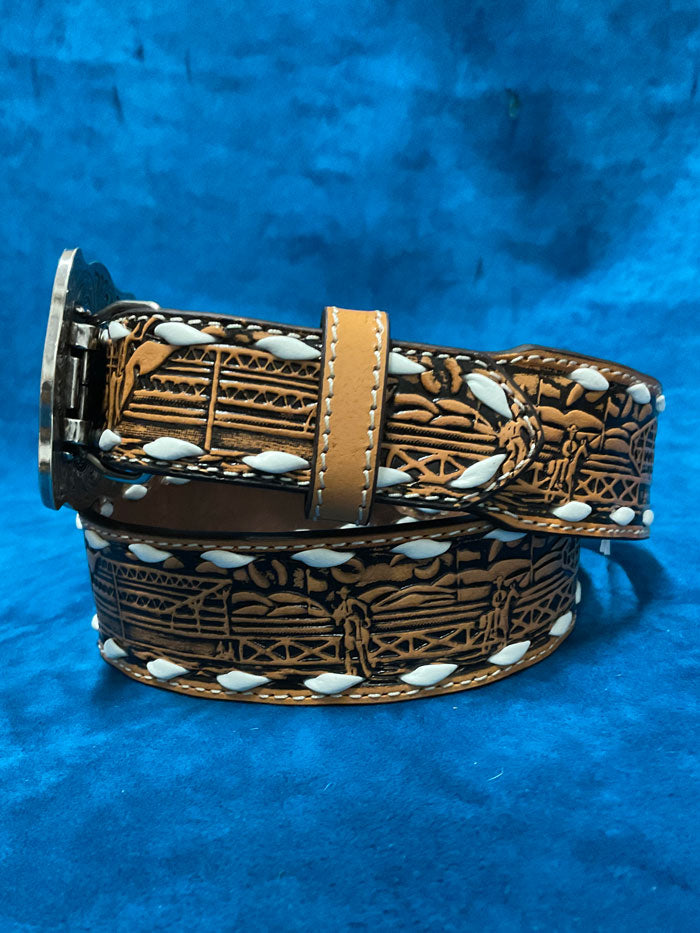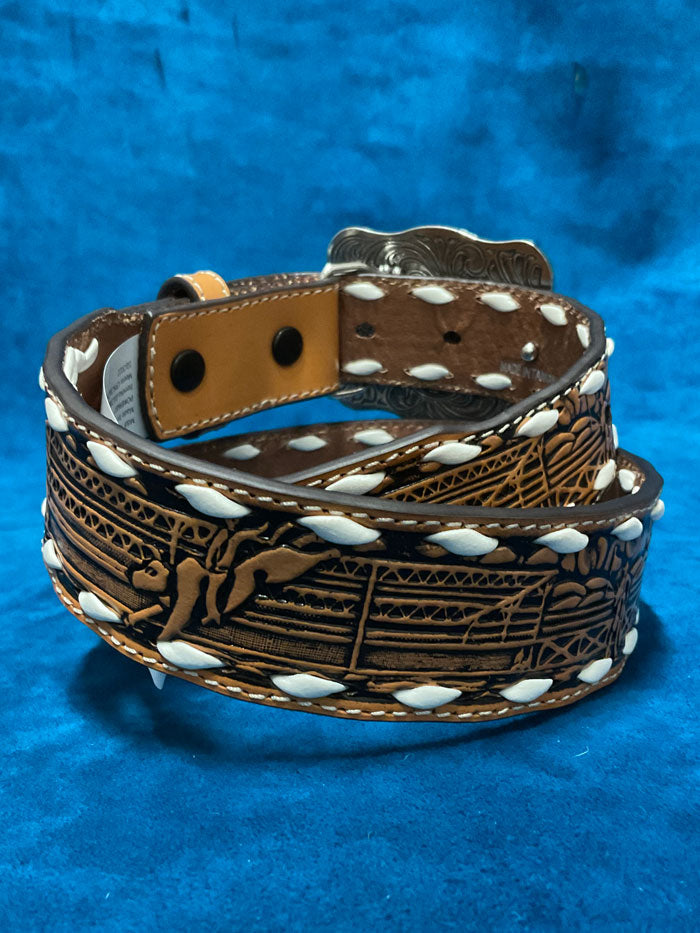 3D D120002908 Kids Floral Embossed White Lacing Belt Tan
If you have trouble accessing materials on this web site or need further accommodation, please call (561)748-8801, Mondays through Fridays from 9am to 8pm Eastern Time excluding major holidays.
Please note that, although every efforts is made to photograph items accurately, there can be no guarantee every computer monitor will accurately depict the actual color of the merchandise.
JCWesternwear.com Pricing is Only Valid when Purchasing Online. Not Valid at our Retail Stores. Certain Products are Available Online Only. Please Call for IN-STORE Availability.
3D D120002908 Kids Floral Embossed White Lacing Belt Tan
3D D120002908 Kids Floral Embossed White Lacing Belt Tan - 3D boys belt by M&F Western Products is genuine leather with embossed floral design. Twisted white buck lace stitching along the body for a great accent. "All Around Champion" bull rider buckle that is in an antique gold and silver finish. Available sizes 20-30.
Genuine Leather
"All Around Champion" Bull Rider Buckle

White Bucklace Stitching

Tapered 1-1/4 to 1-1/2

Color: Tan

Style # D120002908

---
GUIDE: Your belt size should be 2 inches larger than your pant size/waist size. Example, if you wear a size 32″ pants, you would order a size 34″ belt.
IMPORTANT: Do not measure the belt from end to end. You will not get the accurate size that way.
---

You may wonder how we got started?  3D Belt Company formed in 1988, initially as a family venture between several members of the Dees family – a dad and two brothers.  We started production in Schulenburg, Texas with local talent making belts for wholesalers.  Over time, 3D Belt Company transitioned to a wholesaler and ownership changed to Steve Dees.  We now work with artisans in multiple locations to bring you classic, fashion-forward and work accessory product in a heritage brand.  While we started making men's belts, we have expanded our line to include: women's belts, jewelry, pistol cases, cell phone cases, home décor, knife sheaths, spur straps, wallets, buckles and hats and leather care.   We have also grown our brand to encompass multiple labels including 3D Belt, which is our classic line for men and boys, Angel Ranch for ladies and girls fashion belts, Silver Strike jewelry as well as buckles, Badger for the outdoor enthusiast and Western Classics for our value-minded consumer.  We also carry accessory product for our licensee partners – Justin, Tony Lama, Justin Original Workboots, Rocky, and Georgia.  Most recently, we also became the exclusive distributor for LoulaBelle Jewelry.
We are excited to announce our new venture with Ruddock Manufacturing of El Paso. These two Texas families have created a new line of American made shirts in the Ruddock Bros. brand label, distributed through our dealer network to complement 3D Belt Company's western accessories line of men's belts and wallets. Ruddock shirts are hand made in downtown  El Paso, Texas, using time honored production techniques.  They are made by one of the longest, continuous running shirt factories in Texas and have a reputation throughout the apparel industry as one of the best woven shirt makers in the business, whether uniform, western, or dress shirts.
We are still family-owned, and we rely on a fantastic group of local people in our corporate office.  They handle everything from administration to receiving and shipping.  We also have a sales team that covers all regions of the United States.  We will take outstanding care of you with exceptional customer service as well as quick delivery of our accessory product.