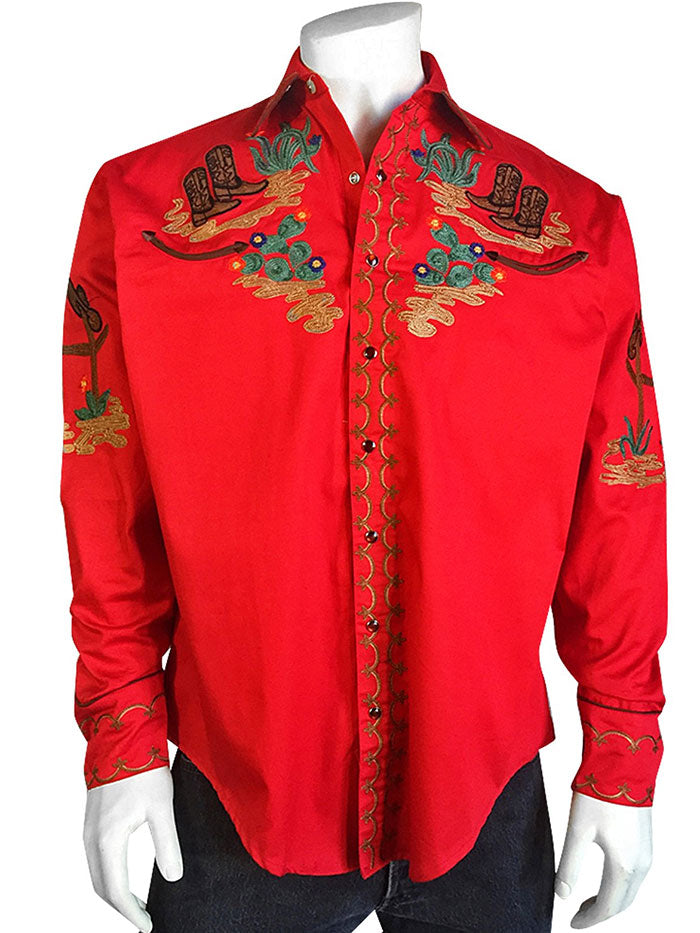 NEXT
PREV
Zoom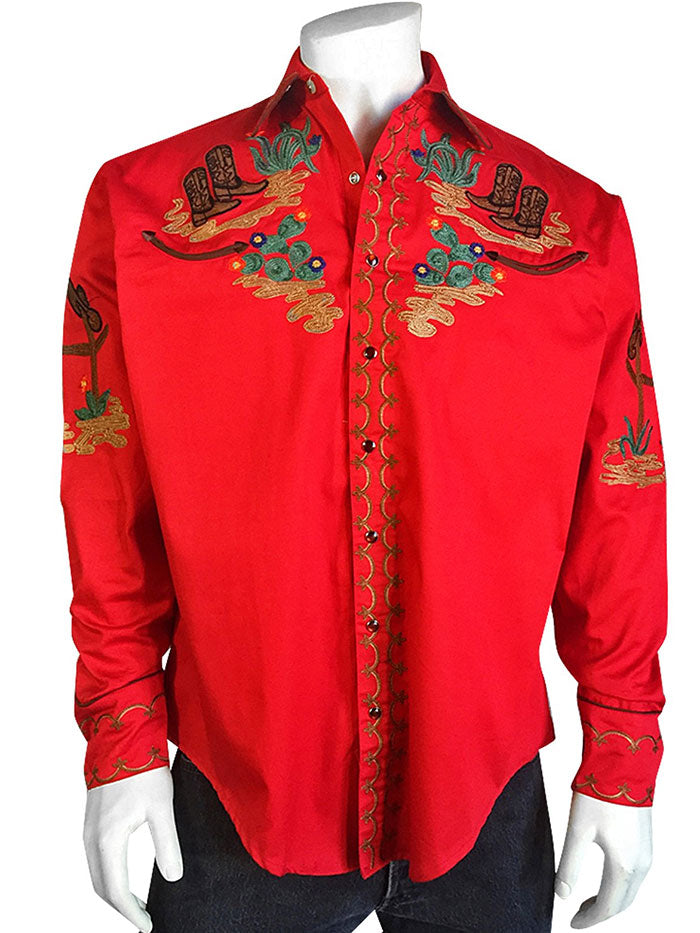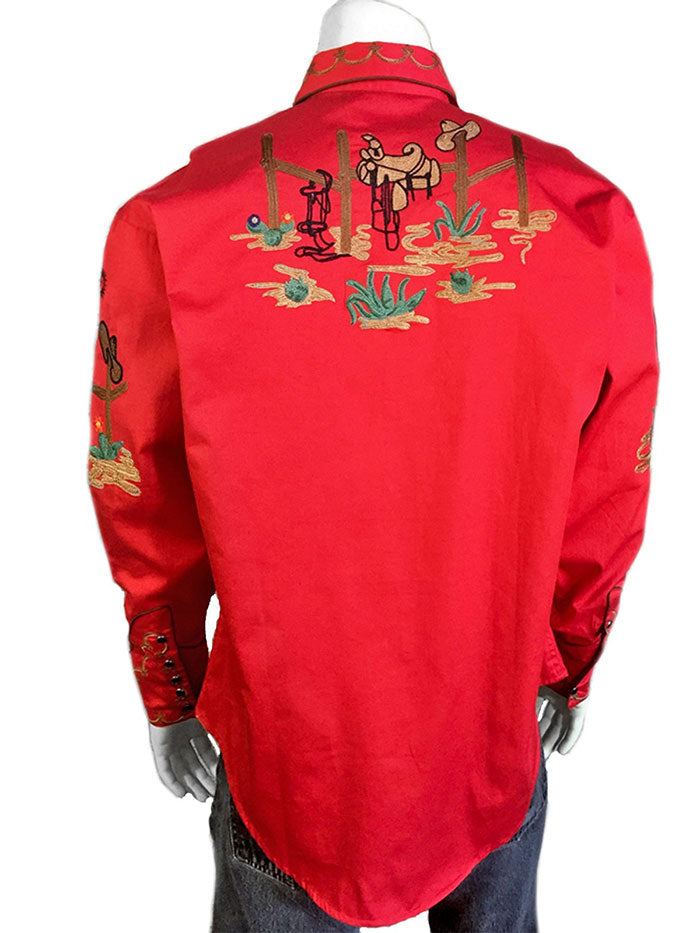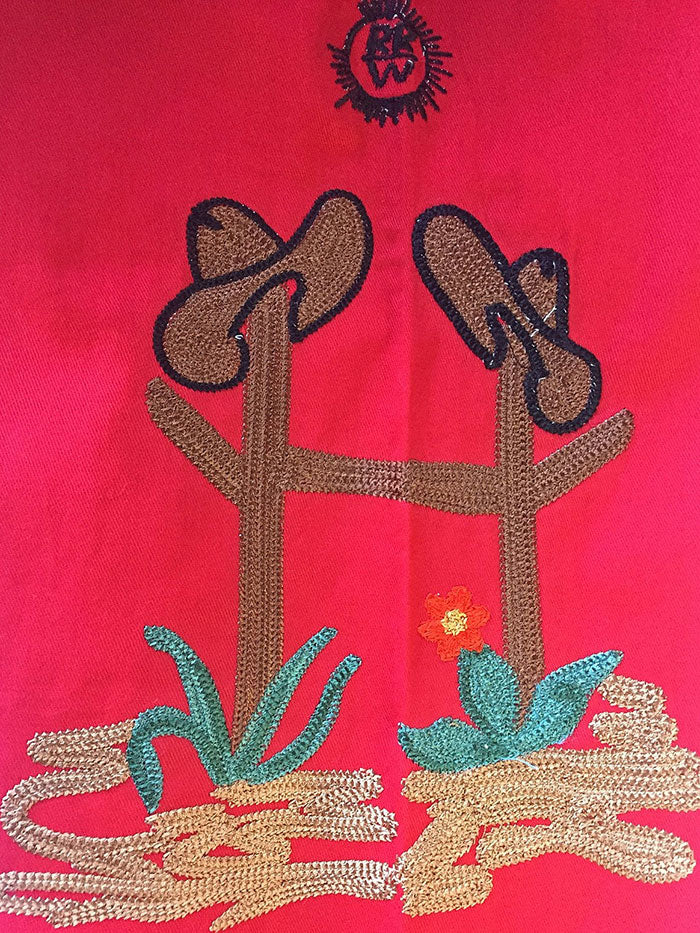 Rockmount 6842-RED Mens Cactus & Cowboy Boots Embroidered Western Shirt Red
If you have trouble accessing materials on this web site or need further accommodation, please call (561)748-8801, Mondays through Fridays from 9am to 8pm Eastern Time excluding major holidays.
Please note that, although every efforts is made to photograph items accurately, there can be no guarantee every computer monitor will accurately depict the actual color of the merchandise.
JCWesternwear.com Pricing is Only Valid when Purchasing Online. Not Valid at our Retail Stores. Certain Products are Available Online Only. Please Call for IN-STORE Availability.
Rockmount 6842-RED Mens Cactus & Cowboy Boots Embroidered Western Shirt Red
Rockmount 6842-RED Mens Cactus & Cowboy Boots Embroidered Western Shirt Red
It is genuine chenille, same as the 1940s original — not computerized like what everyone else does. This is one of the most ornate designs in Western fashion. It has it all: embroidery on the front, back, sleeves and cuffs. The smile pockets have embroidered arrowhead ends and the shotgun cuffs are embroidered too. Fabric is 100% cotton gabardine twill, a year around weight. Relaxed fit.
Finely detailed embroidery on front and back
Piping and shotgun cuffs
100% cotton gabardine twill, year around weight
Embroidered Arrowhead Smiley Pocket
Relaxed Fit
Dry Clean Only
Color: RED
Style # 6842
Size Chart
---
Rockmount is a 3 generation business started by Jack A. Weil (1901 - 2008) who worked daily until age 107 years old. His secret was he loved his work. A true pioneer, he introduced the first western shirts with snaps, and also made the first commercially produced ties. Many of his innovations are standards in the industry. Western fashion is worn all over the world.
Jack A. was motivated to develop a distinctive look for cowboys, ranchers and farmers living in the American West. They had special boots and hats but wore ordinary work shirts. Jack A's special shirt styles have many features different from conventional shirts. His ROCKMOUNT shirts are slim fitting to accentuate the body, whereas conventional shirts were boxy. A better fitting shirt is less likely to get caught or snagged while riding the range. The shirt yokes broaden a man's shoulders. The flap pockets fasten to better hold their contents. The snap fasteners have a break away function to let loose if the shirt got caught, and hold more permanently than buttons. Can you imagine a cowboy who likes to sew?
mens Rockmount shirts,men's western shirts, cowboy shirts, premium shirts,men's fringe western shirts, men's vintage western shirts, men's rockmount shirts