NEXT
PREV
Zoom
Montana Silversmiths John Deere Tractor Girl in Black Attitude Buckle A290JDS - D
If you have trouble accessing materials on this web site or need further accommodation, please call (561)748-8801, Mondays through Fridays from 9am to 8pm Eastern Time excluding major holidays.
Please note that, although every efforts is made to photograph items accurately, there can be no guarantee every computer monitor will accurately depict the actual color of the merchandise.
JCWesternwear.com Pricing is Only Valid when Purchasing Online. Not Valid at our Retail Stores. Certain Products are Available Online Only. Please Call for IN-STORE Availability.
Authentic, Officially Licensed John Deere
Silver plate over a solid cast alloy
Width: 4″
Height: 2.75″
Montana Silversmiths John Deere Tractor Girl in Black Attitude Buckle A290JDS
Montana Silversmiths John Deere Tractor Girl in Black Attitude Buckle A290JDS
This medium sized oval cast Attitude buckle features filigree surrounding "Tractor Girl" in raised lettering, over the trademark John Deere logo. Glossy black epoxy paint contrasts against the bright silvery metal. Framed around the edge with a berry trim. Standard 1.5ヤ belt swivel.
Width: 4"
Height: 2.875"
Silver plate over a solid cast alloy
Item# A290JDS

For over 40 years, Montana Silversmiths is focused on producing and offering products of exceptional value. Nestled in the tiny hamlet of Columbus, MT, we've grown to become the largest supplier of western jewelry, watches, and legendary buckles to the industry. Handcrafted silver, rich in western heritage, is the very core of Montana Silversmiths. Our skilled craftsmen are the finest in the western industry, crafting products that are a combination of traditional western designs, unique modern flair, crisply executed engraving styles unmatched in their brilliance, and a keen attention to detail.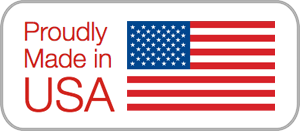 The Silver Story: Montana Silversmiths has focused on creating western buckles and jewelry of exquisite design for over 40 years. Located in Columbus, Montana, nestled on the banks of the Yellowstone River, our designers live and work in the heart of Montana's Big Sky country where the silhouette of a horse and the rugged peaks of the Beartooth Mountains are always in sight. In Big Sky country, it's easy to capture the spirit and drama of the Old West and engrave it in silver.



western belt buckles, cowboy buckles, cowgirl buckles, rodeo buckles, silver buckles, hand made buckles, handcrafted buckles, USA buckles, American made belt buckles,flag buckles, premium belt buckle, USA made buckle, MADE in U.S.A. buckle, American made buckles, country style buckles, Favorite Car Logo Belt Buckles