NEXT
PREV
Zoom
Mens Roper Long Sleeve Blue Western Shirts 1-01-087-785BU
If you have trouble accessing materials on this web site or need further accommodation, please call (561)748-8801, Mondays through Fridays from 9am to 8pm Eastern Time excluding major holidays.
Please note that, although every efforts is made to photograph items accurately, there can be no guarantee every computer monitor will accurately depict the actual color of the merchandise.
JCWesternwear.com Pricing is Only Valid when Purchasing Online. Not Valid at our Retail Stores. Certain Products are Available Online Only. Please Call for IN-STORE Availability.
Men's Roper Long Sleeve Blue Western Shirts 1-01-087-785BU
Roper Long Sleeve Blue Western Shirts 1-01-087-785BU
These stylish western shirts are great fashionable shirt for all the cowboys out there. Curved 1 Point Front & Back Yokes. Plaid Cotton/Poly Broadcloth Body Pieced with Solid Cotton/Poly Yokes & Cuffs. Trimmed with Solid Cotton/Poly Broadcloth Piping. Smile Pockets. 3 Snap Cuff.
Long Sleeved
Western yoke
Two Smiley Pockets
Snap closure
3 Snap Cuff
55% Cotton, 45% Poly
Color: Black / Blue Multi
Style# 1-01-087-785 BU
About Roper
Rroperoper provides a wide range of products and services to customers in over 100 countries. The company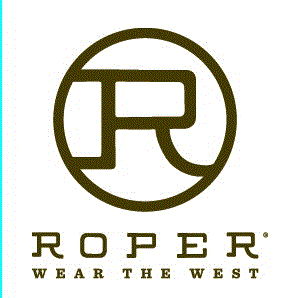 has four main business lines: Industrial Technology, Radio Frequency (RF) Technology, Scientific and Industrial Imaging, and Energy Systems and Controls. Roper joined the Russell 1000 index in 2004, and has annual revenues of more than US$1.7 billion, as of 2006.
George D. Roper founded the company in the late 19th century, primarily as a manufacturer of home appliances, pumps and other industrial products. Roper initiated a corporate acquisition program, supported by an initial public offering, in 1992.
In 2001, Brian Jellison, a former executive of General Electric and Ingersoll-Rand, joined Roper as Chief Executive Officer. The previous holding company business strategy has been replaced with an operating company model. Since 2001 Roper has completed acquisitions accounting for over half its revenues, establishing the company in global growth markets, such as radio frequency identification(RFID) and water.
roper western shirts, men's plaid shirts, cowboy shirts, men's western shirts, men's long sleeve shirts, roper shirts,1-01-087-785BU, 1-01-087-785 BU, 785 BU