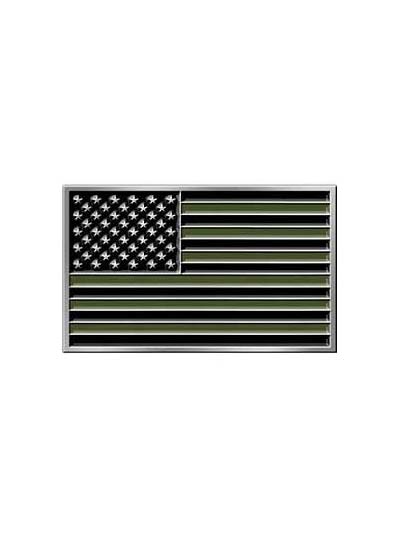 NEXT
PREV
Zoom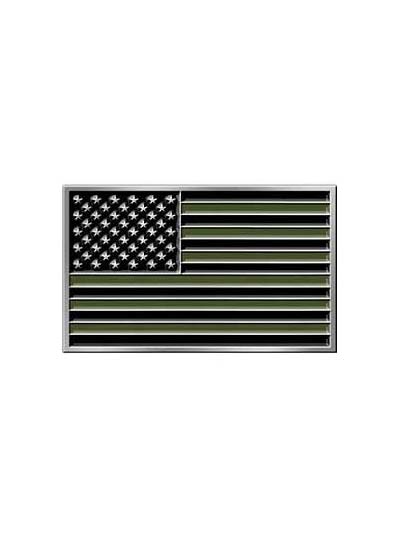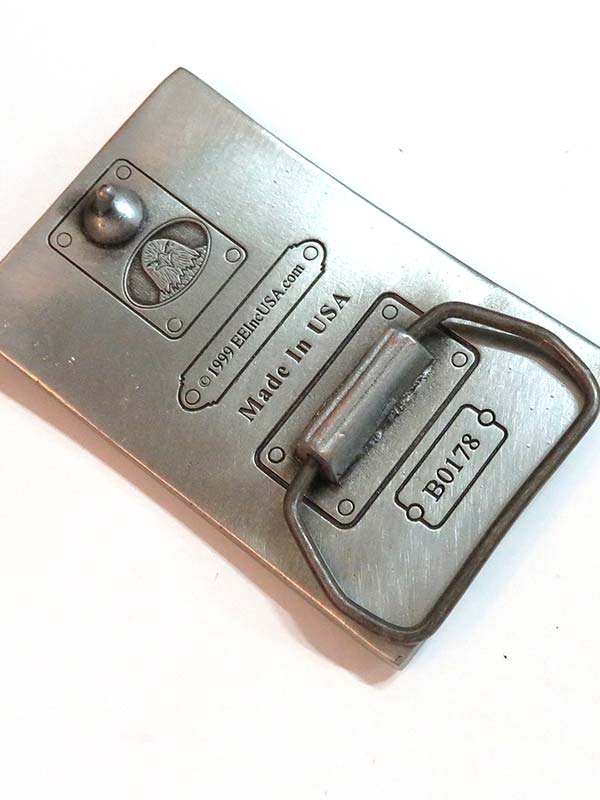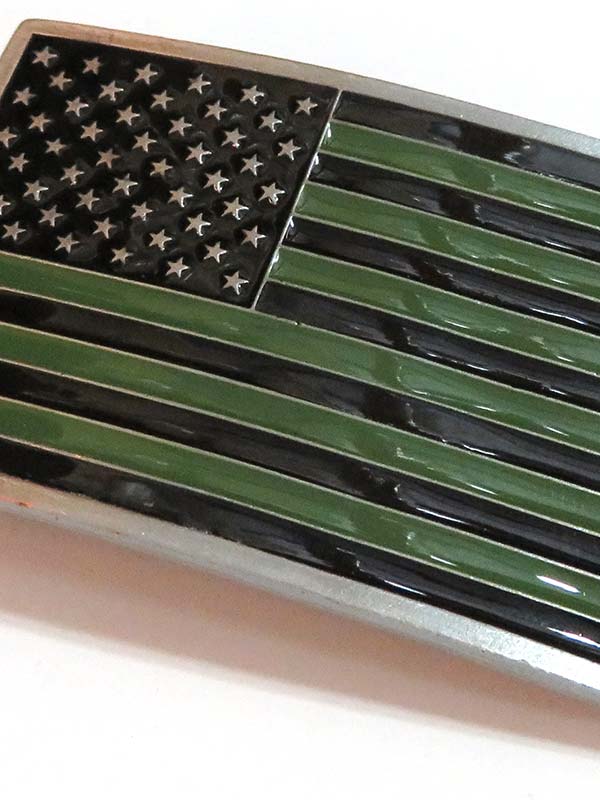 Eagle Emblems B0178 American Flag Subdued Patriotic Belt Buckle
If you have trouble accessing materials on this web site or need further accommodation, please call (561)748-8801, Mondays through Fridays from 9am to 8pm Eastern Time excluding major holidays.
Please note that, although every efforts is made to photograph items accurately, there can be no guarantee every computer monitor will accurately depict the actual color of the merchandise.
JCWesternwear.com Pricing is Only Valid when Purchasing Online. Not Valid at our Retail Stores. Certain Products are Available Online Only. Please Call for IN-STORE Availability.
Eagle Emblems B0178 American Flag Subdued Patriotic Belt Buckle
Eagle Emblems B0178 American Flag Subdued Patriotic Belt Buckle is a beautifully designed and intricately detailed with Pewter Shield Belt Buckle.
Made in U.S.A
Solid Brass Belt Buckle
Features A U.S.A Flag
Width: 3.25"
Height: 2"
Black & Green
Style# B0178
---
Eagle Emblems rich family history begins with Louis Xavier Gilbertson, a WWI Veteran of the U.S. Army. Devotion to family tradition and inspired by military history our livelihood is all things patriotic.
Rooted in military, surplus and sutler wares since the Great War it's no wonder that Eagle Emblems, Inc has become a top design manufacturer of patriotic and military products for all 5 branches of the United States Military. It is our goal to design and manufacture merchandise that America can be proud of. To that end we craft 1,000's of quality products creating a one-stop-shop for emblematic merchandise.
In an era that all but forgot its warriors and their sacrifice a great need to reinvigorate patriotism through military pride was eminent. Our new era point-of-purchase displays loaded with patriotic pride merchandise have quickly spread across the nation into retail stores and gift shops allowing retailers an awsome opportunity to display and sell products that inspire pride for our country.
It is important to note that our mission includes Honoring & Remembering American War Heroes that sacrificed their lives for our country. We do this by sponsoring the KIA Honor Flag Organization that supports the families and children left behind. A generous portion of our proceeds fund this program; www.KIAHonorFlag.org
Eagle Emblems, Inc is proud to be your supply chain for patriotic products. We appreciate your patronage and Thank You for your service and support!
western belt buckles, cowboy buckles, cowgirl buckles, rodeo buckles, silver buckles, hand made buckles, handcrafted buckles, USA Flag buckles, American made belt buckles,US flag buckles, premium belt buckle, USA made buckle, MADE in U.S.A. buckle, American Flag belt buckles, U.S. Army style buckles, United States Patriot Belt Buckles, US Army belt buckle