Bucked Up Long Sleeve White with Pink Logo
Long Sleeve White w/ Pink Logo
Small Logo on Front
Large Logo on Back
Bucked Up Down Each Sleeve
Gildan 100% Cotton
Men's Styled Shirt
Please note that, although every efforts is made to photograph items accurately, there can be no guarantee every computer monitor will accurately depict the actual color of the merchandise.
JCWesternwear.com Pricing is Only Valid when Purchasing Online. Not Valid at our Retail Stores. Certain Products are Available Online Only.
Please Call for IN-STORE Availability.
Product Description
Bucked Up Long Sleeve White with Pink Logo
Bucked Up Long Sleeve White with Pink Logo features small logo on front, large logo on back, and Bucked Up down each sleeve.
Long Sleeve White w/ Pink Logo
Small Logo on Front
Large Logo on Back
Bucked Up Down Each Sleeve
Gildan 100% Cotton
Men's Styled Shirt
About Bucked Up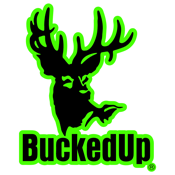 Mission Statement
Bucked Up Apparel mission is to offer the finest quality apparel to Outdoor Enthusiasts that represents and communicates an attitude of humor, fun & irreverence.
Service Statement
Bucked Up Apparel is dedicated to providing our customers with the finest customer and product service online, through select retailers and direct at high profile outdoor related event across the country.
women's bucked up pullover,women's bucked up t shirts, women's bucked up t-shirts,women's buckedup t shirts,women's bucked-up t shirts,women's bucked up tee,women's buckedup pullover, women's bucked-up pullover,women's bucked up pink pullover,women's camo pullover, women's camouflage pullover, ladies pullover, ladies camo pullover, women's apparel, women's longsleeve,310383, , women's white pullover, women's pullover,women's tops